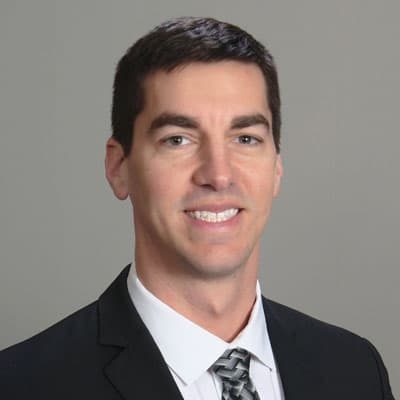 Chiropractor
Marc Gusse D.C.
Dr. Marc Gusse learned the value of chiropractic care at an early age after visits to the chiropractor cured his back spasms at the age of 13. Dr. Marc has been very passionate about the chiropractic profession ever since! Dr. Marc was always very active in sports, playing football, basketball, baseball, track, and soccer in high school. Dr. Marc graduated from Michigan State University with a business degree and moved to the Waterford area where he worked in logistics and coached high school basketball.
Dr. Marc was in a bad car accident that gave him a second chance at life and motivated him to dedicate his life to helping others as a chiropractor! Dr. Marc moved to San Jose, California to attend Palmer West College of Chiropractic. He spent 2 years working on the corporate chiropractic team at Apple Headquarters in Cupertino, CA before deciding to move back home to achieve his dream of helping others as a chiropractor in the Waterford area. There is no place like home! Since getting sober on January 1st, 2013, Dr Marc stays very active in the recovery community using his experience, strength, and hope to help others that deal with any substance abuse issues. Dr. Marc's hobbies include spending time with his family (especially his nieces and nephews), playing sports (basketball, volleyball, softball, golf, bowling), working out, listening to motivational audio books, water sports on the lake, building relationships in the community, and helping others!
Dr. Marc utilizes many different techniques including diversified, activator protocol, activator, Thompson, Applied Kinesiology, IATSM (instrument aided soft tissue manipulation), and Gonstead.
Chiropractor
Rick Woolman D.C.
Dr. Rick Woolman graduated from Life Chiropractic- West in 1985, and has been practicing chiropractic in the metro Detroit area for over 36 years and still going strong. Dr. Rick practices what he preaches and believes in the importance of eating a healthy diet, regular exercise, and of course getting proper nerve supply from brain to body parts to keep the body functioning optimally. He is also passionate about bicycling, bowling, and his 22 year old son and 20 year old daughter.
OFFICE HOURS
---
Monday
9:00am - 6:00pm
---
Tuesday
9:00am - 6:00pm
---
Wednesday
9:00am - 6:00pm
---
Thursday
1:00pm - 6:00pm
---
Friday
9:00am - 6:00pm
---
Saturday
9:00am - 1:00pm